Son of a Bleach has a lot to offer with their wide range of services.
Here at Son of a Bleach we promises top quality, professional services and a friendly atmosphere, all at an affordable price. We strictly encourage good vibes, specializing in all things BLONDE, VIVIDS and BALAYAGE
We offer an array of services from MASSIVE TRANSFORMATIONS  to BESPOKE TAILORED LOOKS.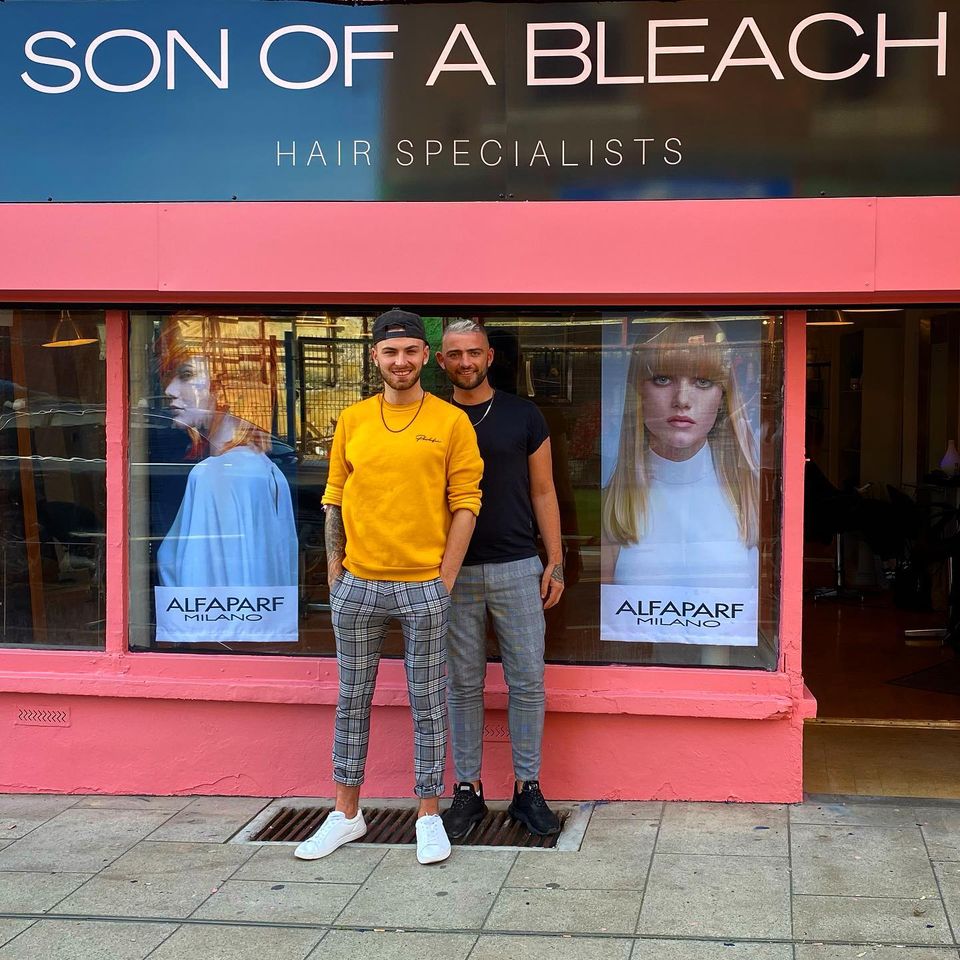 Leon & Ryan 🦩